Mar 10 Hybrid Meeting - In Person at Haworth Hotel and On-line
We are continuing to meet in person at Haworth Hotel as well as on Zoom. If you did not sign up for lunch at last week's meeting, you should have received an email from Catherine with details on how to register for in-person meals. You will need to bring $15 in cash or a check to pay for lunch.
Here is the link for the meeting:
Meeting ID: 816 2888 6872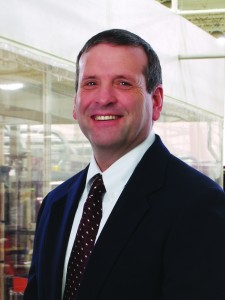 Our speaker will be Tom Guarr, director of Research and Development at the Organic Energy Storage Laboratory at the Michigan State University Bioeconomy Institute.
Dr Guarr's principle area of research is focused on using organic materials for various types of electrical energy storage. Energy storage is a much-needed technology as a companion to renewable energy sources.